OctaMeet's digital workspace provides its employees with security and a safe online office environment. Thanks to this digital workspace, employees can communicate, pay attention to teamwork and get their work done easily.
Let's have a look at the features:
OctaMeet Digital Workspace Features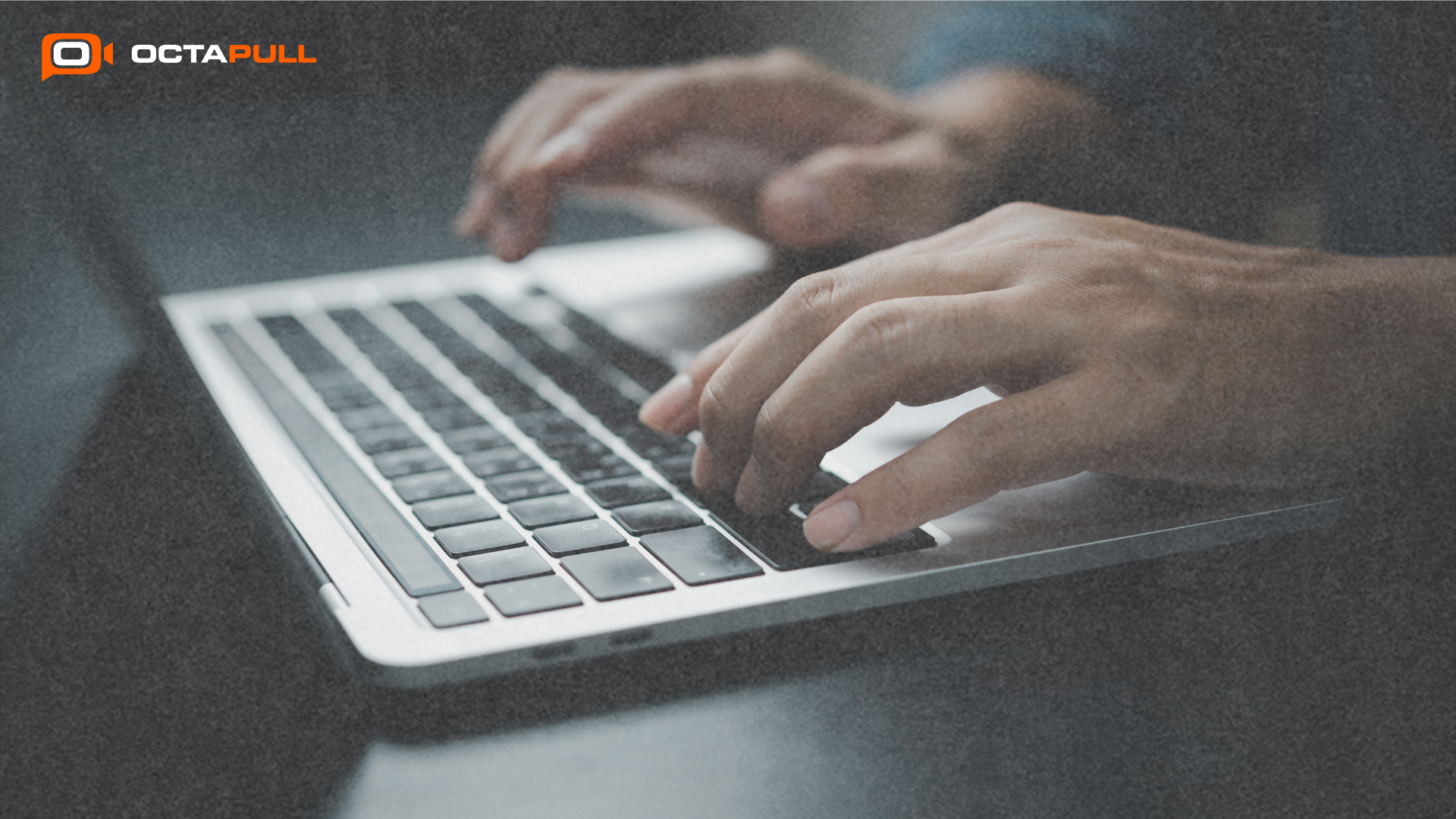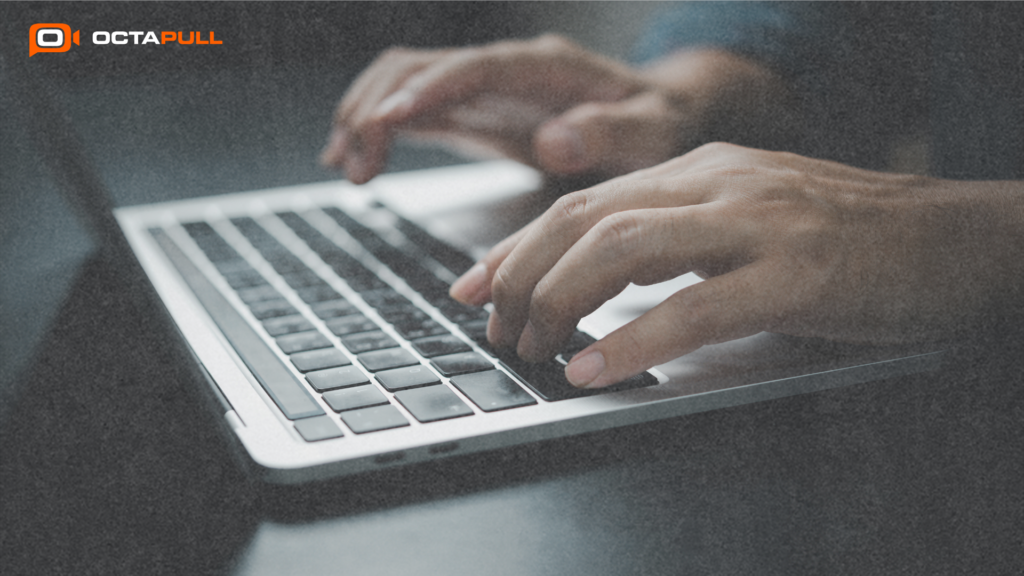 Video Conferencing: At the middle of the OctaMeet digital workspace is a online video conferencing device. It lets in customers to host meetings, webinars, and video conferences without problems. The platform helps first rate video and audio, ensuring seamless communique with group participants, clients, and partners, regardless of their place.
Messaging and Chat: OctaMeet gives a messaging and chat characteristic that permits users to change immediate messages, proportion files, and collaborate in actual-time. This feature is a treasured tool for brief communique within teams and across the employer.
File Sharing and Collaboration: Within the digital workspace, customers can proportion and collaborate on documents, presentations, and other files. Version manipulate, commenting, and real-time editing competencies beautify teamwork and productiveness.
Calendar and Scheduling: OctaMeet consists of a calendar and scheduling tool that simplifies the system of organizing conferences and appointments. Users can set reminders, agenda habitual occasions, and ship invitations to contributors.
Security and Privacy Features: OctaMeet prioritizes safety and privacy, ensuring that all information and communications within the virtual workspace are blanketed with encryption and privacy measures.
Customization: Users can tailor their digital workspace to fit their specific needs. Customization options permit for branding, consumer control, and the advent of private or public channels for one of a kind initiatives and groups.
In summary, OctaMeet digital workspace is a secure and flexible platform that brings collectively crucial tools and functions for contemporary groups. Whether you want to conduct virtual conferences, collaborate on projects, communicate together with your group, or control your schedule, OctaMeet gives a complete solution inside a stable environment.
Its dedication to safety and privateness guarantees that your virtual workspace remains a trusted and green surroundings to your enterprise operations.
Comprehensive Encryption: Safeguarding Your Sensitive Data
OctaMeet kicks off its dedication to safety with a fundamental step—comprehensive encryption.
Comprehensive encryption is a fundamental aspect of OctaMeet's security commitment, and it guarantees the continuous protection of sensitive documents for all users.
OctaMeet protects your messages and shared files with an highly secure encryption technology. This indicates that only those with valid credentials will be able to view this data.
End-to-end encryption technology protects your data from the moment it is collected. This encryption method helps make sure your meetings and communications are secure. It also ensures that your information is password protected when it is being transferred or where it is stored.
With OctaMeet, you can be sure that your data is stored securely. No more meetings with the risk of your data being leaked and your reputation being damaged.
The peace of mind that comes from knowing your enterprise's most treasured asset—your records—is covered and fosters a conducive environment for seamless operations.
Advanced Authentication: Adding an Extra Layer of Protection
OctaMeet offers its users advanced authentication options to take security even further.
Thanks to this advanced authentication, users have the opportunity to protect their identities with an additional llayer, creating an extra firewall for your business and providing a highly effective defense against unauthorized access.
Advanced authentication provides identity verification and password management.
Identity verification requires users to not only enter their passwords but also confirm an email sent to their email address when activating their accounts. This is an effective way to prevent unauthorized access.
Password management offers tools that assist users in creating strong and unique passwords, preventing the use of weak or repeated passwords, thereby enhancing the security of accounts.
You can protect your company's critical data at every level with these strong authorization options. It complicates the authentication procedure, making illegal access nearly impossible.
Host Controls: Maintaining Total Meeting Control
OctaMeet, a cloud-based application, empowers meeting hosts to better manage and control participants.These enhanced moderator authorizations enable your meetings to be conducted with greater security and organization.
Key capabilities of these participant controls include:
Invitation Controls: Meeting hosts have complete control over who can join the meeting. They can invite participants, send invitations, or add them individually. This ensures that meetings only take place with people invited to the meeting.
Microphone and Camera Controls: Meeting moderators hold the authority to allow or disable members' microphones and cameras, stopping undesirable disruptions in the terms of sound or visuals. This control is mainly beneficial in large-scale meetings.
Screen Sharing Management: Host users can control participants' screen sharing. This allows them to specify whether participants can share only specific content or enable screen sharing for a particular part of the meeting. This feature is highly beneficial for important presentations or collaborative projects in various workflows.
Communication Between Participants: Meeting hosts can easily manage communication between participants. They can interact with participants or collect their opinions through activities such as surveys and quizzes. These activities help make meetings more interactive and productive.
Advanced participant controls provide meeting hosts with greater flexibility and control. Hosts use these controls to make meetings more organized and efficient while enhancing security.
Data Storage and Backup: Safeguarding Your Information
OctaMeet, powered by Digital Content Management (DCM) technology, takes your experiences to the next level, places a high value on data security, and employs a robust data storage and backup policy to that end.
Continuous Accessibility: OctaMeet provides constant access to your meetings and data. In this way, your data is kept safe and you can easily access it whenever you need it. Quick access to stored data is a critical factor to ensure your business continuity.
Secure Data Storage: OctaMeet securely stores your data. Your sensitive and personal information is protected with strong encryption technology. In this way, you ensure compliance with legal regulations and eliminate data security concerns.
OctaMeet's commitment to data security includes storage and backup policies. That is why, you can protect sensitive information while also ensuring business continuity.
Your data is secure and always available with OctaMeet.
Continuous Security Enhancements
OctaMeet continuously keeps safety as a top priority, often imposing upgrades and updates to deal with security vulnerabilities.
The importance of continuous security enhancements lies in:
Readiness Against Threats: Internet threats are constantly evolving and diversifying. Consequently, the adoption of necessary protection updates and upgrades is important to take precautions against potential threats. OctaMeet's software team, consisting of Turkish developers, constantly works to detect and block these threats in advance.
Software Updates: OctaMeet often releases software program updates for both mobile and desktop. These updates ensure your system stays up-to-date and secure. Because older software versions have the potential to contain security vulnerabilities, it is very important to update them.
Security Patches: When security flaws are discovered, the OctaMeet software team works quickly to develop security patches. These patches assist in the quick and effective defense of potential threats.
Continuous security improvements are an important part of OctaMeet's assurance commitment. By protecting your systems against the latest threats, you can be sure that your data is safe. You can conduct your business safely with OctaMeet.
Privacy Policies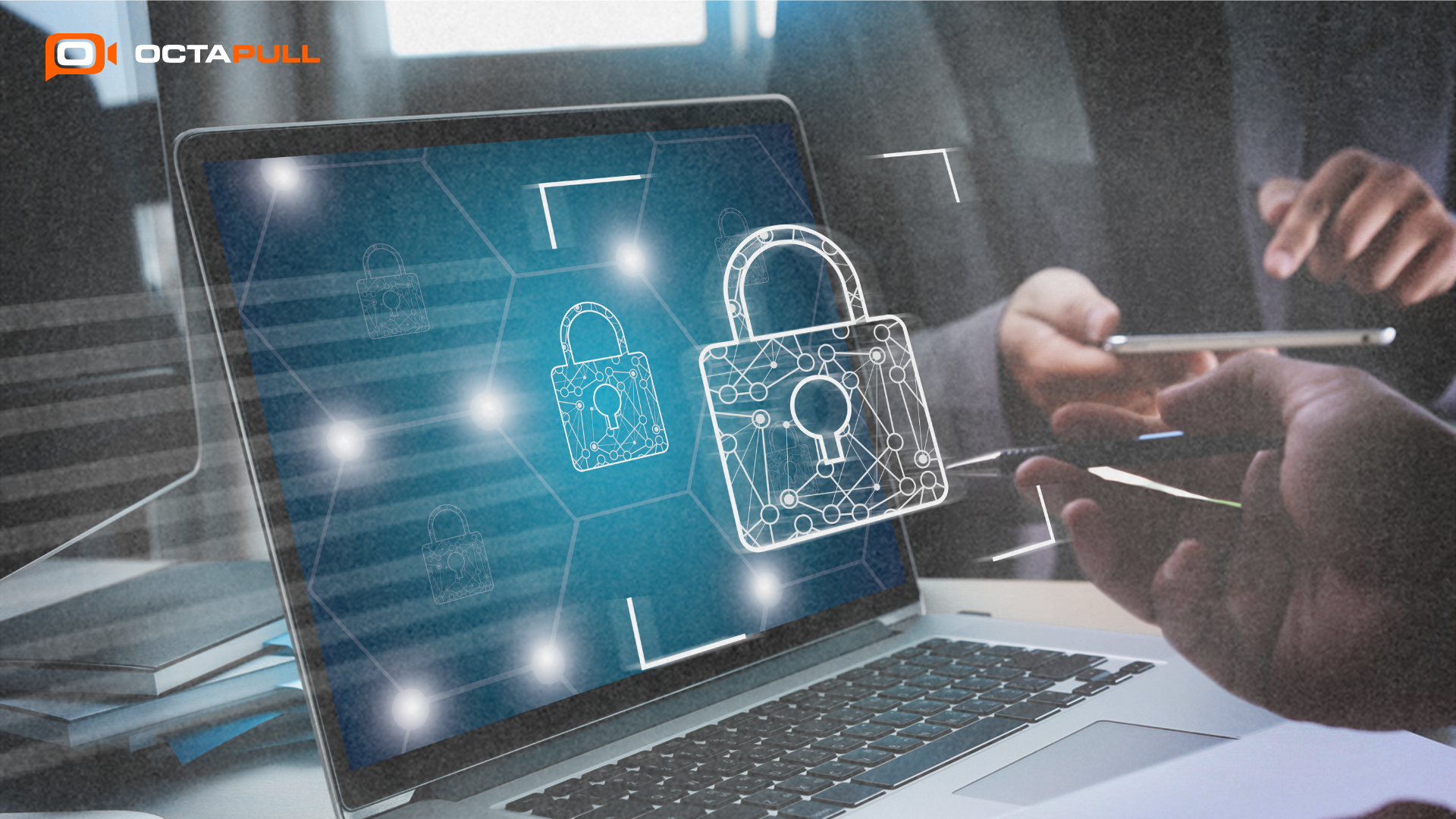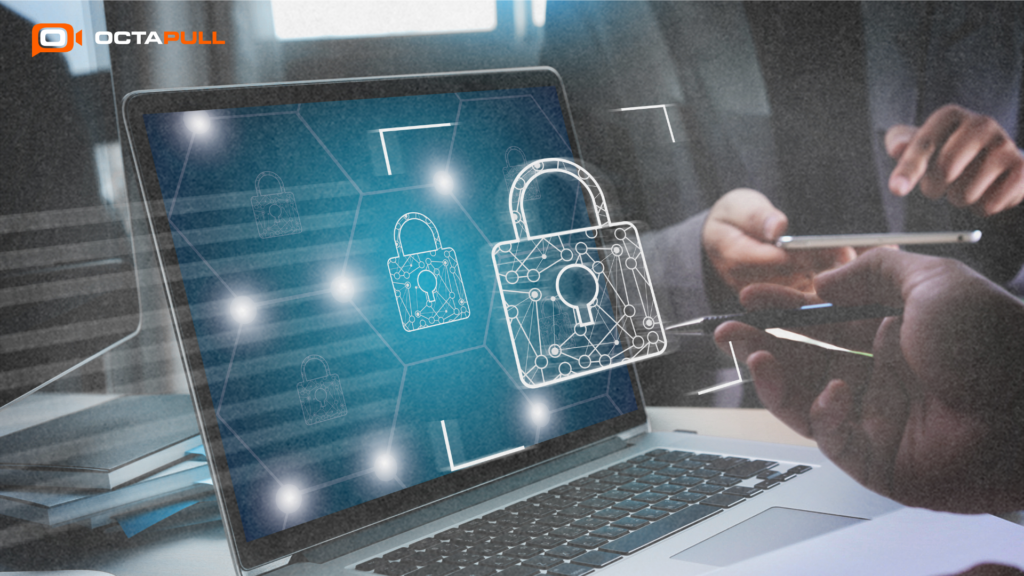 OctaMeet is dedicated to protecting the privacy of its users' data and communications. Its privacy policies include specific measures to ensure the security of users and the protection of their personal information.
Data Security: OctaMeet employs high-standard security protocols to protect your personal information. Strong encryption technologies protect your data and prevent unauthorized access.
Privacy Compliance: OctaMeet promises to adhere to all privacy regulations. This helps to reassure users that their personal information will not be shared or misused in an unauthorized manner.
Data Retention Policies: OctaMeet clearly outlines the processes and policies for storing user data. This allows users to know how long their data will be retained and how it will be handled.
Collaborative Privacy: OctaMeet maintains its privacy commitment when working with third parties. This limits the sharing of user information with third parties while also ensuring the security of user data.
OctaMeet is a digital video conference platform that prioritizes security and privacy. Because of this commitment to security, businesses can better protect their data, secure their communications, and manage their processes. You can feel secure while conducting business with OctaMeet.
A trustworthy collaboration platform like OctaMeet will continue to contribute to the future success of businesses in this rapidly changing digital business landscape.
Choose OctaMeet for increased security and efficiency.
---