Do you remember your group projects in college? Remember how important it was if everyone took responsibility and actually completed their tasks? The result would be absolute perfection then. But it didn't always go like this, did it?
Building a coherent and strong team is extremely important for the competency of a business. Having teams with so many good talents doesn't always equal a successful business. You have to know how you can utilize everyone to the best of their abilities.
Before the remote work era, it was easy for people to build a competent team because they had many chances to spend time together. Spending a day in the office used to open up places for social gatherings. However, with the rise of remote work, it's challenging to create team building opportunities for employees. They spend much less time together now.
But, there's a very effective way of building teams even when people are at home. Games! It might sound a little childish but playing games can improve team spirit tremendously.
Remember the times when you played with your friends when you were little? Hide and seek, dodgeball or Monopoly? All of them depended on communication you established with your friends. While playing you actually had the chance to get to know them in detail. The same can be achieved in the business world as well.
Of course, when everyone is at home, you can't play dodgeball. Therefore, there are plenty of online opportunities that you can take advantage of. By playing games, you can learn about their sides you never knew about before. You can feel yourself developing a connection with them.
In this article we listed five virtual games you can play while improving your teamwork with your co-workers.
1.War of the Wizards
Do you have any experience with RPGs? Well, whatever your answer is, War of the Wizards can give you the action you've been looking for.
The story goes like this; a group of wizards have been at war for ages and your team's goal is to bring this war to a peaceful end. By telling stories, solving puzzles and completing challenges, you need to earn magic items that will help you to achieve your goal.
Gather your team and bring peace to the wizarding world. It's a great opportunity for you and your team to develop their teamwork.
2.Virtual Trivia
For this, you don't actually need an actual online platform, although there are plenty of. Trivia is about asking questions about any topic. The one with the most answers wins.
You want to increase awareness of your company while playing games at the same time? Then arrange a trivia about your business. You want to find out about your co-workers' interests and personalities? Pull up a fun quiz.
The probabilities are countless and it's very easy to play as well. Especially for teams that are rather unfamiliar with each other, a fun trivia can be the ice breaker you need.
3.Skribbl.io
Skribbl.io is a fun game that anyone can play and laughs are guaranteed. In this game, you have to draw word you're assigned with. Your co-workers try to find the word. First person to guess it correctly gets the most points. It decreases as the time passes.
It's an online based, very simple game and more on the fun side than team building. If you're looking for a fun activity to do with your team but you can't leave home, having a Skribbl.io party will definitely turn your day into a fun one. You can also see how good drawers your fellow teammates are.
4.Virtual Escape Rooms
Before the pandemic, escape rooms were quite popular. The concepts were getting very creative as well. Unfortunately, the pandemic has shot down most of the escape rooms but don't worry, there are now online ones.
The logic is simple, you gather your team and find a virtual escape room platform. Once the game starts, you have to go through each of the puzzles and make it on time before your adventure comes to an end!
Escape rooms require being smart, fast and creative within a short amount of time; so it's a great practice for your team to be more ready for future projects while bonding with each other.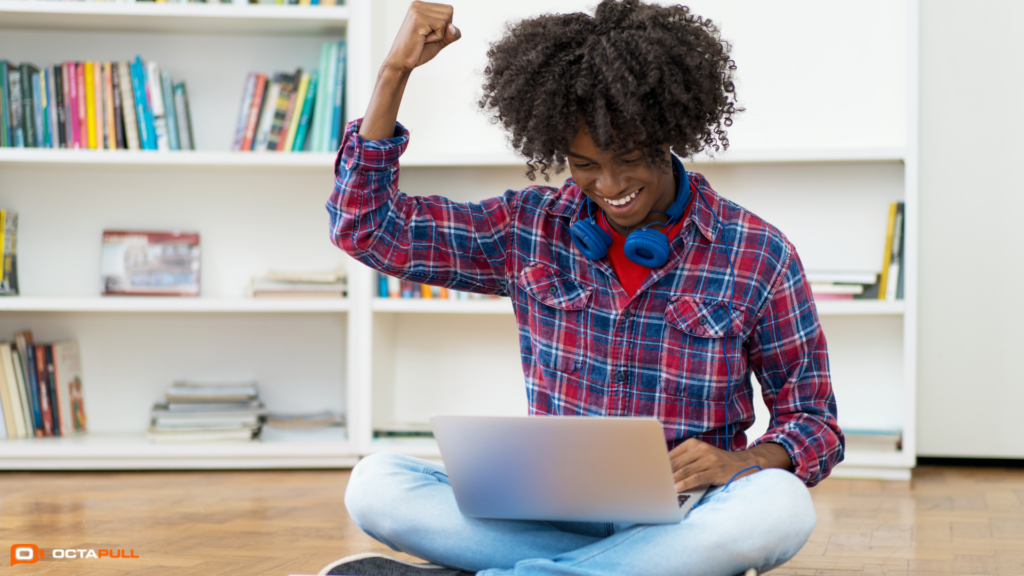 5.Tiny Campfire
Maybe it would be most fun if you had ever gone camping with your co-workers. But it's rather difficult when everyone works remotely. Well, not anymore, with tinycampfire, you can have an actual camping experience with your team.
There's a virtual campfire and the game includes haunted stories, icebreaker games and small challenges. At the same time, you get to experience your own camping journey. Because they also send you little camping kits before the game. It might turn out to be one of the most fun activities you'll have with your team.
There are many more alternatives you can try out with your team. In fact, you can even create your own games. By holding game sessions every now and then, you can keep your people motivated and allow them to bond by working with each other in a fun environment.
---